Christmas and New Year are coming and Veeam decided to give away another great gift in December!

What do you need to do to make a change to get it?????

Simple, register that's ALL!!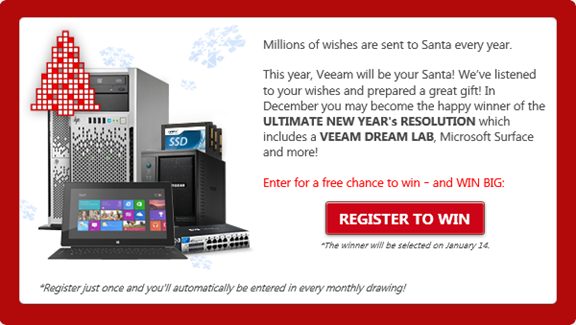 Disclaimer.
The information in this article is provided "AS IS" with no warranties, and confers no rights. This article does not represent the thoughts, intentions, plans or strategies of my employer. It is solely my opinion.