Today Veeam released a new free tool for your Hyper-V environment called "Veeam Task Manager for Hyper-V"
Veeam Task Manager for Hyper-V is a portable, standalone performance monitoring tool that's FREE!
Improve troubleshooting in your Hyper-V environment by seeing what Windows Task Manager doesn't show you. Veeam Task Manager for Hyper-V displays a real-time view of both host and VM compute resource consumption.
Get the critical visibility you need.
This lightweight tool is portable so you can run it from any USB device for emergency troubleshooting. No installation or integration needed!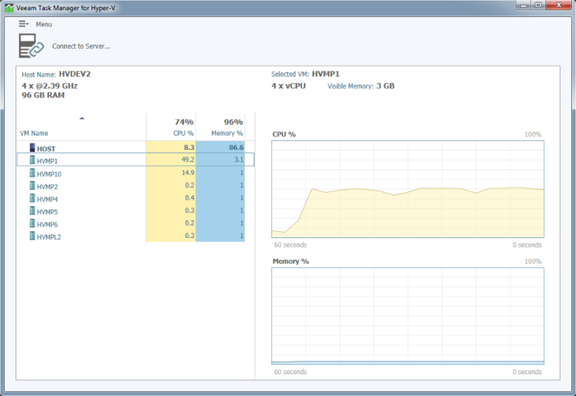 More information:

Download the FREE Veeam Task Manager today

Disclaimer.
The information in this article is provided "AS IS" with no warranties, and confers no rights. This article does not represent the thoughts, intentions, plans or strategies of my employer. It is solely my opinion.