A couple of weeks ago I tried to do an upgrade of the Veeam Backup & Replication 6.1 to v7.0. I mounted the fresh downloaded ISO of Veeam v7.0. The splash screen showed, and when I clicked on the Install / Upgrade options nothing happened.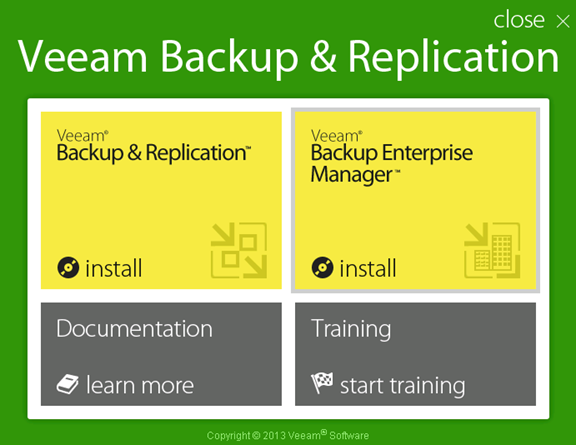 This server is running Windows 2008R2 Service Pack 1, and is also the VMware vCenter server for the ESXi environment.
Because this server is a vCenter Server and purely a management server this server didn't had all the Windows Updates installed that are available today. So my first guess was to update the complete server. After updating this server and a fresh reboot, I started the installation again. No success, still the same behavior. Splash screen disappears and reappears again without starting the Veeam installation.
There are also no errors in the event logs of the server. Always nice to trouble shoot…
When installing the Microsoft System CLR Types for SQL components there is an error.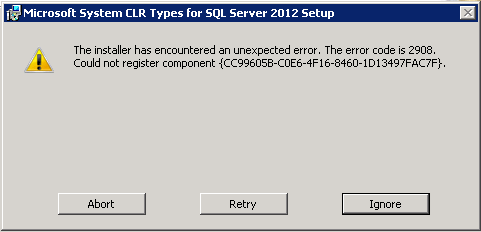 So there was something wrong with the Windows environment, but everything was working like it should. I already checked all the perquisites, and everything was installed. I didn't know where to look for, so after some time I contacted Veeam support. They checked the environment and reinstalled the .Net Framework. After this installation the Veeam installer was working correctly. Problem was a corrupted or damaged .Net framework installation.
Lessons learned:

Veeam Support is awesome, they contacted me very quickly and solved my problem within an hour or so.

When running into strange behavior with the installer, try to repair or reinstall the .Net Framework it might solve your problems.

Disclaimer.
The information in this article is provided "AS IS" with no warranties, and confers no rights. This article does not represent the thoughts, intentions, plans or strategies of my employer. It is solely my opinion.