I was reading the VMware blogs and ran into a very useful blog post. This blogpost was titled: Downloading a VMware Suite with the Push of a Button using VMware Software Manager. That sounds realy interesting, especially now that VMware vSphere 6.0 is available for download.
What does the VMware Software Manager do?

Provides an easy to use interface to find, select & download the content needed to install or upgrade a VMware suite

Verifies the suite or product was downloaded without corruption

Automatically detects the release of new VMware suites, products and versions and displays them for download

This sounds very promising. You can download the tool from the VMware Site. It is free to use.
After a very simple installation, the managers starts your internet explorer. You need to login with your My VMware credentials.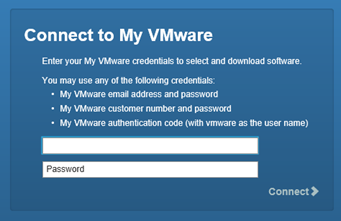 After login with your My VMware credentials, an overview is given with the software where you are entitled to. 

You can than simply select the product or the version. 

Push the download button, and the download starts..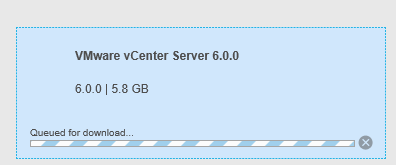 The files are placed in the Depot directory that is configured at the setup.
This method safes me a lot of searching and downloading.. VMware states in there blog post that more products will be added.
Conclusion, a very useful tool to keep up with all the VMware Software releases.
Disclaimer.
The information in this article is provided "AS IS" with no warranties, and confers no rights. This article does not represent the thoughts, intentions, plans or strategies of my employer. It is solely my opinion.