Sometimes the following will happen:

You have a couple of templates and want to update them, you right click the VMware Template and the option to convert to Virtual Machine is grayed out. In this case it was a VMware vSphere ESXi 5.5U2 environment.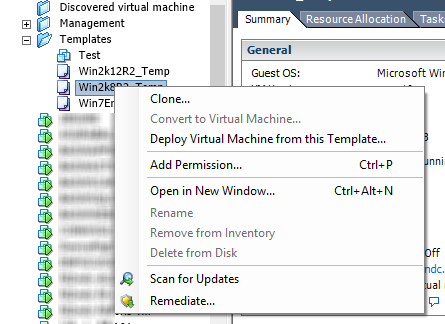 Also the Rename and other options are grayed out. How to solve this issue?
Try to deploy a virtual machine from this template. After you successful deployment the options are available again. Strange, but in my case it works..
Disclaimer.
The information in this article is provided "AS IS" with no warranties, and confers no rights. This article does not represent the thoughts, intentions, plans or strategies of my employer. It is solely my opinion.