When connecting to the vSphere web client with Firefox the following error could occur. RSL https://vcenterserver:9443/vsphere-client/locales/rsl/flex-common-lib-5.5.0.swf failed to load. Error #2032
This happened to me after an upgrade to the latest version of VMware vCenter.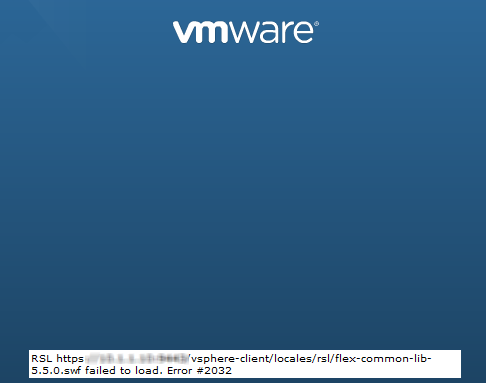 A quick search on google resulted in a solution. Clear your cache from your browser. In my case Firefox. Reload the site, and problem solved.

Disclaimer.
The information in this article is provided "AS IS" with no warranties, and confers no rights. This article does not represent the thoughts, intentions, plans or strategies of my employer. It is solely my opinion.