Today I was upgrading an VMware ESX 4.1 host to VMware ESXi 5.1. I did the update with the VMware Update Manager. After a successful upgrade I tried to backup a VM with Veeam Backup & Replication 6.5. This resulted in an error. See screenshot.

How to solve this problem. I found this easy solution in the Veeam Support Forums.
Go to the license screen in Veeam Backup & Replication. Revoke the license of the ESXi host, and start the backup again. If all went well, the ESXi host gets a new Veeam license assigned and the Veeam backup is successful.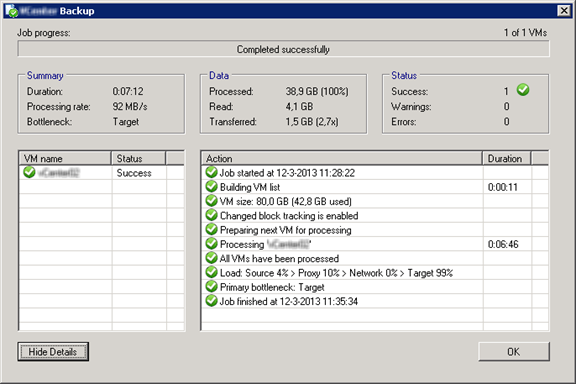 Problem solved!!

Extra information can be found:
Disclaimer.
The information in this article is provided "AS IS" with no warranties, and confers no rights. This article does not represent the thoughts, intentions, plans or strategies of my employer. It is solely my opinion.