Today I noticed something strange in our brand new VMware vSphere 5.1 environment. I was trying to patch a Windows 2012 template when I noticed it didn't have a network connection. This VM is using a Distributed Switch Configuration.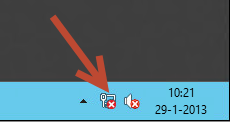 So I checked the VM settings, and indeed it wasn't connected.


So I checked the Connected box, and the following error appears. Invalid configuration for device '0'. See screenshot.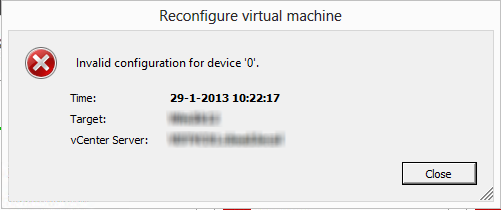 The solution for this error is simple. Connect the network card to another network. Than place it back to the original network. Now it works again.
For more information about this error see the following articles:
Disclaimer.
The information in this article is provided "AS IS" with no warranties, and confers no rights. This article does not represent the thoughts, intentions, plans or strategies of my employer. It is solely my opinion.