Last week I was updating my work laptop from Windows 7 to Windows 8 when I ran into an problem with the VMware vSphere 5 Client. This is the error "This product can only be installed on Windows XP SP2 and above".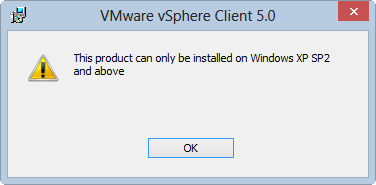 This is how I solved this error.
Right-Click VMware-viclient.exe, choose "Properties"
On the "Compatibility" tab, check the "Run this program in compatibility mode for:" and choose "Windows 7″ from the list. Click "Ok"
Run the VMware-viclient installer as you normally would.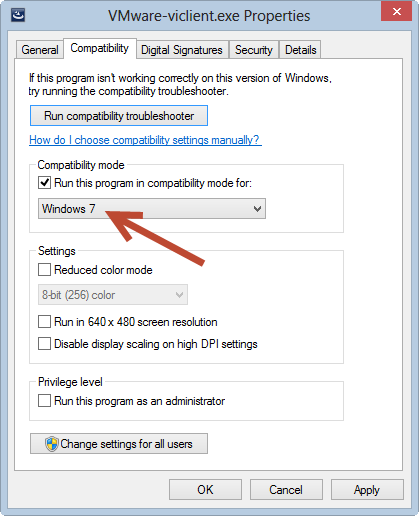 Now the installer starts and the Client can be installed. Problem solved.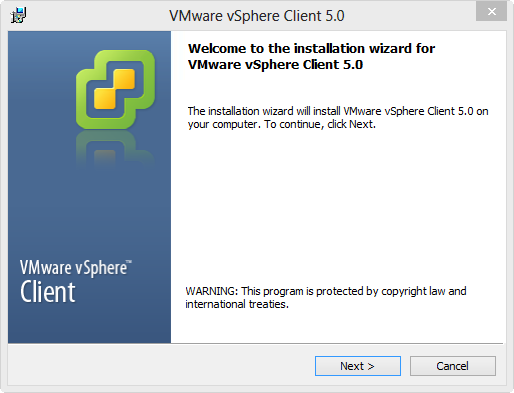 Disclaimer.
The information in this article is provided "AS IS" with no warranties, and confers no rights. This article does not represent the thoughts, intentions, plans or strategies of my employer. It is solely my opinion.